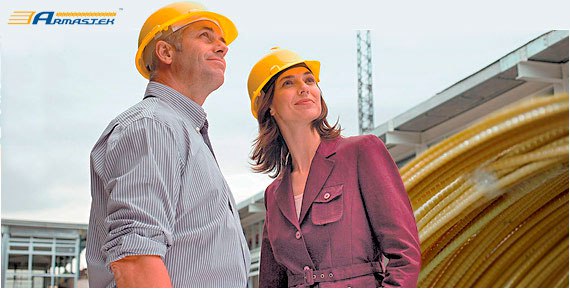 Armastek was established in 2007 and becomes the largest manufacturer of fiberglass reinforcement in Russia.
Now we are the group of companies in Perm, Chelyabinsk, Kazan, Rostov-on-Don. In 2015,was built a plant in Slovakia, Stropkov city.
The total volume of production is more than 3 million running meters of rebar per month.
Composite reinforcement «Armastek» is used in construction and replaces the traditional steel rebar. Since 2007 more than 2500 objects in the world were built with the application of Armastek reinforcement.