Basalt plastic mesh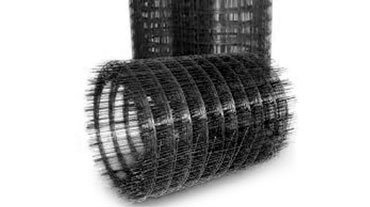 The unique technology makes it possible to produce the composite mesh, which is necessary in the building industry, on the basis of two main components: basalt fiber and composite compound. Basalplastic mesh is a strong lattice made up of rods that can stand mechanical stresses.
Range of application of the Armastek mesh
The grid material of the brand Armastek has a wide scope of application, including for the construction of both residential buildings and industrial facilities.
Basalt plastic mesh reinforced concrete surfaces of the foundation, walls and floor in case of necessity of their operation in conditions of high temperature and humidity. In all cases, the use of reinforcing mesh material allows avoiding the negative impact and shortening the service life of cracks. The scope of application assumes the use of a basalt-plastic grid during the erection of:
hydraulic works;
chemical industry facilities;
treatment facilities;
buildings and objects of the port area, etc.
The mesh reinforcement can be used for masonry work, with its help concrete elements of both floor and crown ceilings are reinforced. Grid material is effective in the construction of any objects in seismic zones. It is top-requested in agriculture, in the construction of roads and in various industries.
Primary characteristics of the basalt plastic grid of the brand Armastek
Composite mesh based on basalt fiber keeps fairly high temperature drops, has good mechanical and anti-corrosion properties.
The basalt plastic grid of the brand Armastek stands out among similar products with low weight, low thermal conductivity, more significant resistance to aggressive external influences due to providing the highest quality adhesion to the concrete of frequent winding.
At the request of the customer, the composite mesh can be supplied in the required format with the required cell size and diameter of the basalt-plastic rods.
---
Why people choose Armastek
Patented technology

Dense spiraling with angle more than 70 degrees which provides better adhesion with concrete.

More than 10 years on the market
ALWAYS IN TOUCH
Our managers will help to make the right choice and answer your questions
+7 (342) 200-85-99