Glassfiber reinforced Grid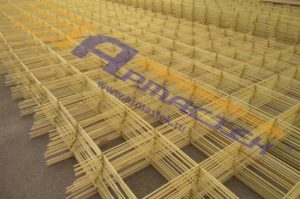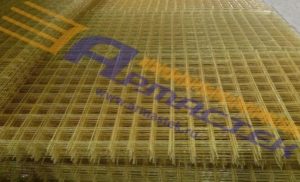 Armastek Company offers qualified and sustainable solution for civil and industrial construction. The range of products include a variety of composite products made with unique patented technology in accordance with high quality standards. One type of our composite reinforcement products is glassfiber reinforced mesh for brickwork. It perfectly suits for brickworks, foundation arrangements, beam constructions, slabs, barriers and others.
Glassfiber reinforced mesh became excellent alternative to steel reinforcing elements. Due to increased strength and resistance to corrosion and aggressive environments and affordable price it steadily drives out traditional metal materials. Here are some other specialties of glassfiber reinforced mesh:
Light weight
Low thermal conductivity
Diamagnetism and radio transparency
Low line extension coefficient
One more important feature is not thermal conductive and there are no cold bridges in the construction which prolongs its service life and saves its basic characteristics.
Armastek reinforcing elements
Special characteristics which glassfiber reinforced mesh has are the result of hard work of our specialists.
Armastek mesh for brickworks is made according to our own technology which is time proved. Our materials are strictly quality verified and already been implemented in thousands of projects all over the world.
The production of mesh is carried out by our own equipment. We produce elements of different diameters and cell sizes. Finished mesh has the form of either cards or coils (turns back to its shape after deformation completely).
If you need high quality glassfiber reinforced mesh apply to Armastek Company. You will reach your goals with us.
---
Why people choose Armastek
Patented technology

Dense spiraling with angle more than 70 degrees which provides better adhesion with concrete.

More than 10 years on the market
ALWAYS IN TOUCH
Our managers will help to make the right choice and answer your questions
+7 (342) 200-85-99