Fiberglass mesh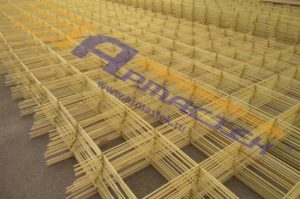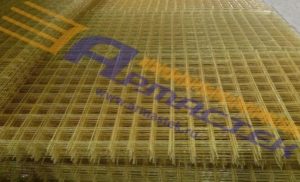 Fiberglass mesh in construction
A growing number of innovative materials are appearing in construction today . You must use a reliable mesh to build light and solid buildings. Steel products do not meet modern requirements. Composite rebar and grids are a more practical analog of steel products. Such building materials are less massive, but stronger than steel products.
Types of composite mesh
Composite mesh is made on the basis of non-metallic fibers:
Basalt plastic and fiberglass reinforcement has already proven its reliability. Grids of similar materials have the same advantages:
do not conduct current;
do not degrade from alkalis and moisture;
provide reliable reinforcement of structures;
are practical and simple to install.
In addition, composite materials do not conduct heat, so they are classified as energy efficient. During the construction of new houses, developers often focus on energy-saving technologies. Fiberglass mesh and rebar are ideal for such projects.
Production of mesh
The company "Armastek" is engaged in the production of grids from fiberglass. The main activity of the company is the production of fiberglass reinforcement and other composite products. The company produces goods according to its own technology in accordance with European standards. The products have European quality certificates, which allow the company to sell goods on foreign markets.
The mesh is supplied in rolls and maps. The reinforcing element is made of rods of different cross-sections. The manufacturer can produce a grid with any cell size if requested by the customer. Use such materials to strengthen walls, partitions and other elements of buildings. Unlike steel, the mesh does not lose strength with time. It is not subject to destruction and has served for decades.
Composite grids have one interesting feature - after deformation they restore the shape. Therefore, during transportation, you do not have to worry about the safety of the products. It is resistant to various damages and deformations.
The company's products have gained popularity thanks to their light weight, easy installation, reliability. The demand for goods continues to grow every year. The company sells materials in a score of countries around the world.
---
Why people choose Armastek
Patented technology

Dense spiraling with angle more than 70 degrees which provides better adhesion with concrete.

More than 10 years on the market
ALWAYS IN TOUCH
Our managers will help to make the right choice and answer your questions
+7 (342) 200-85-99