Basalt-plastic reinforcement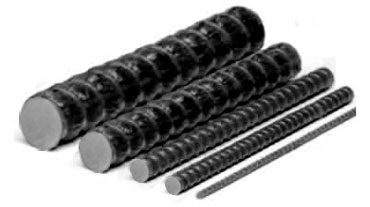 The company "Armastek" produces the composite material BFRP on the basis of basalt fiber, which meets the requirements of GOST 31938-2012.
The growth of popularity and preferential characteristics of BFRP
The popularity of basalt-plastic reinforcement is constantly growing. Especially actual it is in zones of seismic activity. This material is distinguished by its advantageous properties in comparison with steel reinforcement. It is more qualitative with a high level of adhesion with concrete, has powerful anti-corrosion properties.
A great advantage is the low density of the composite 1.9 T / m3 (4 times less than steel reinforcement) and light weight of reinforcement. The use of basalt-plastic reinforcement in a composition with lightweight concrete repeatedly reduces the load on the foundation while maintaining the required strength characteristics of the object.
Low thermal conductivity, ecological compatibility and chemical resistance of BFRP
BFRP is characterized by low value of the thermal conductivity index. This is a useful property for thermal savings. It allows to minimize the transfer of heat of the concrete structure. The use of steel rebar in relation to the heat conductive characteristics and the creation of energy saving conditions is hundred times worse.
Composite reinforcement based on basalt fiber does not release toxins and:
is radio transparent;
has chemical and anti-corrosion resistance;
is dielectric.
Nuances of installation of BFRP
Basalt plastic reinforcing product is characterized by simplicity of installation, it is not required to involve a large number of expending significant physical efforts of specialists.
Light weight is a help in performing assembly operations. To ensure the fixation of reinforcing bars, there is no need to engage welders, everything is tied together in a single reinforcement structure with ties or binding wire. Very slight disadvantage is the inability to bend the composite reinforcement with the use of a bending machine.
Transportation Features
If you order Armastek composite reinforcement, you should know that a lightweight bay can be moved to the loading site by one person. By transportation there is no need to order powerful special equipment. If the designer of own country house requires only one bay, it can be loaded into the trunk of a car.
---
Why people choose Armastek
Patented technology

Dense spiraling with angle more than 70 degrees which provides better adhesion with concrete.

More than 10 years on the market
ALWAYS IN TOUCH
Our managers will help to make the right choice and answer your questions
+7 (342) 200-85-99