Angle Units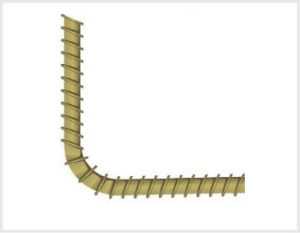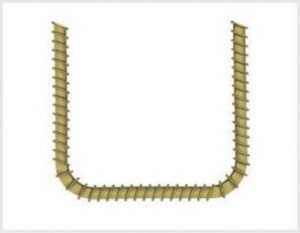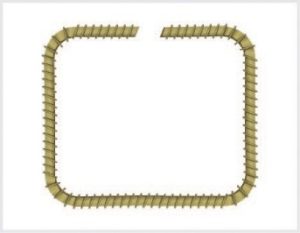 Angle units for strip foundations, foundation structures, floor slabs, pales, poles and other structures requiring increased strength, load distribution or the reduction of the overall weight of the product.
Application of Angle Units
Welding of fiberglass reinforcement is not possible due to the dielectric properties of the material, and therefore for the reinforcement of angles straight roads should be joined or prepared angle units should be used. The use of angle units allows for better distribution of tensile and bending loads, making the carcass integral, and consequently more durable. This has a positive effect on the strength of the product and structure.
The bending of the composite reinforcement bars in the conditions is impossible at the construction site - the rod will either break under load or return to its original state. The extensive capabilities of the technological process for the production of materials of different shapes determine a wide range of composite materials that Armastek Company can produce. We can produce items for you according to your geometric dimensions.
---
Why people choose Armastek
Patented technology

Dense spiraling with angle more than 70 degrees which provides better adhesion with concrete.

More than 10 years on the market
ALWAYS IN TOUCH
Our managers will help to make the right choice and answer your questions
+7 (342) 200-85-99