Reinforcement with Sand Coating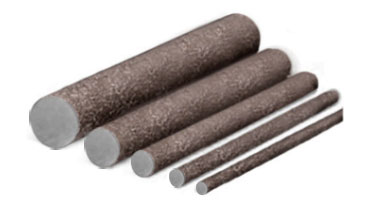 One of the varieties of composite rebar – rebar with sand covering.
Advantages of "Armastek" Reinforcement:
The sand-coated reinforcement successfully counteracts the impact on it from the aggressive alkaline compounds contained in the concrete. It comes in coils 0,9-1,1-1,2-1,4-1,6 meter diameter or in the form of a 12-meter rods. In each coil there is a 50 l. m. of the reinforcing bar with a diameter of 4-12 mm.
The density of an innovative product is 2,025 T/m3. Modulus of elasticity of the rods made of composite materials is 50.5 GPA under the action of tensile forces. The tensile strength is more than 1250 MPA. Important energy saving measure is the low thermal conductivity of the composite product.
Rebars with sand cover are manufactured with characteristics that exceed one-third of the required indicators according to GOST.
About the Field of Application
Composite reinforcement with a sand coating is used to the maximum in the construction industry and in the construction of roads. It is used to create foundation structures, floors and frames used in industrial and residential buildings.
The use of reinforcing product of this type is considered expedient for the erection of a variety of engineering structures. The sand-covered reinforcement is used to improve the strength characteristics of the brickwork. It is used as a flexible joint.
If you use a composite product in the construction of industrial floors, they will have significant crack resistance. In some cases, composite reinforcing bars are used in combination with metal ones.
Reinforcement products with sand coating can be purchased at a reasonable price. A wholesale buyer can expect a discount.
---
Why people choose Armastek
Patented technology

Dense spiraling with angle more than 70 degrees which provides better adhesion with concrete.

More than 10 years on the market
ALWAYS IN TOUCH
Our managers will help to make the right choice and answer your questions
+7 (342) 200-85-99