Rebar chairs for reinforcement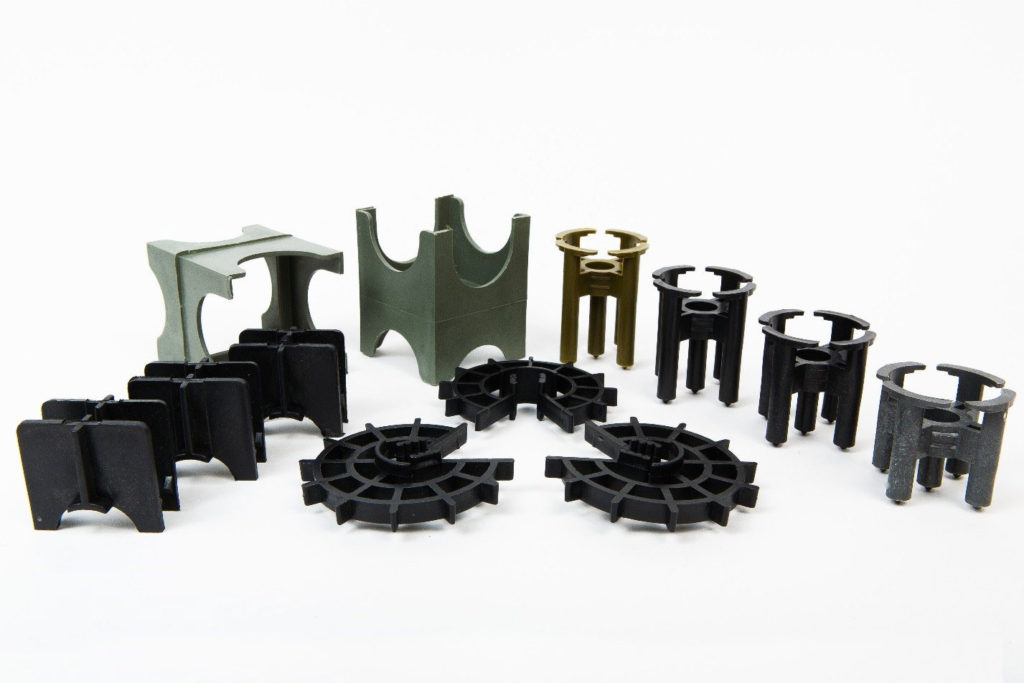 Building of any object regardless of the scale requires implementation of reinforcing elements. For connection of rods and creation of estimated carcass special wire, tire wraps or special distance pieces are used. The last type of connection is the most reliable one. It allows to get sustainable and strong carcass with protection layers in every direction. Those particular distance pieces for reinforcement are produced by Armastek company.
Our distance pieces allow to:
Improve the quality on concrete structures (by means of increasing of human impacts resistance without losing of load bearing capacity)
Reach the ideal location of reinforcing elements in concrete (due to exact calculation of pitch расчетный шаг which allows to provide the correct balance of wire-mesh reinforcement)
Promptly and easy create quality dimensional constructions of any complicacy minimizing the time spent on pre-construction activities.
One of the most important advantage of the product is the fact that it performs functions of protection of concrete structures preventing the defects appearance on the surface of construction (floor and ceiling). Due to implementation of distance pieces thermohomogenity of walls is reached which favorably affects the following finishing works. Moreover, these elements protect the reinforcement from contact with outside environment.
Armastek company offers a variety of distance pieces which are different by their shapes and diameters and the sphere of applications varies accordingly. We have following products:
Distance piece "Star" (the most popular type of distance pieces which is suitable for arrangement of protection layer from 20 to 50 mm in constructional forms when building walls and columns)
Distance piece "Chair" (looks like a chair, with protection layer from 15 to 40 mm with reinforcement diameter of from 4 to 14 mm, suitable for horizontal reinforcing)
Distance piece "Cube" (4 protection layers in one element, can be small, big and medium)
Distance piece стойка универсальная (is used for arranging inter-floor constructions)
There are such distance pieces as "round", "cone", "triangle" and tie support as well.
In Armastek company you can buy all types of distance pieces of high quality with affordable price.
---
ALWAYS IN TOUCH
Our managers will help to make the right choice and answer your questions
+7 (342) 200-85-99