Distance pieces for reinforcement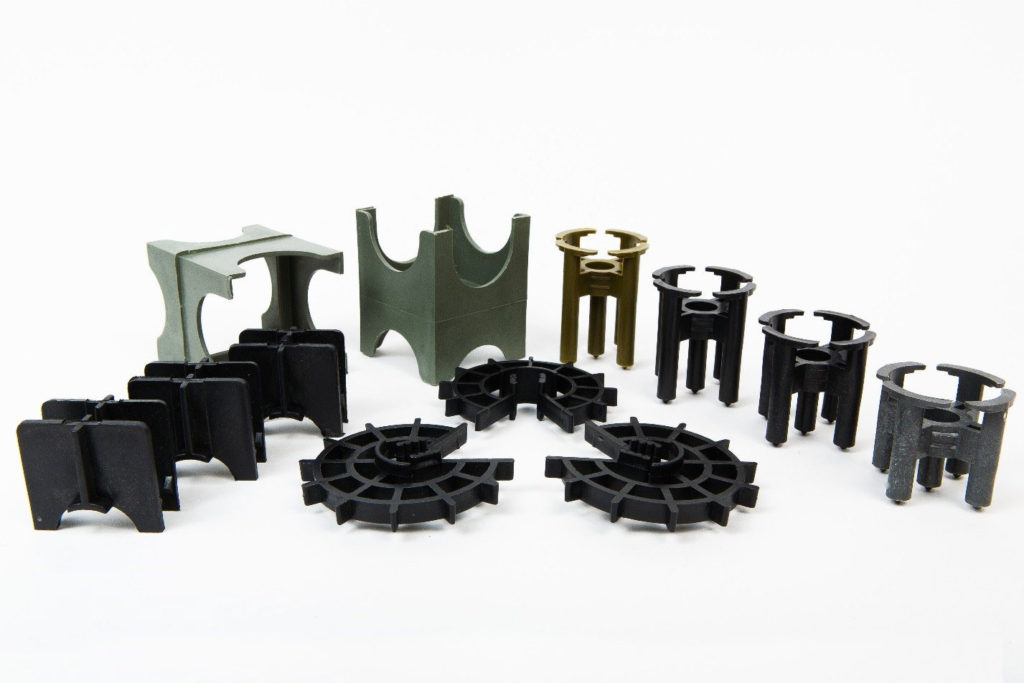 When concrete structures are created, special bar supports are required. Distance pieces perform several important functions for the process:
create a minimum gap between the timbering and the reinforcement;
create points of attachment for additional rods;
Limit the deviation of the rods by pouring.
Lightweight and durable clamps are attached to one or more rods, fixing them firmly and eliminating the slipping of the elements.
Fixing lugs of different shapes are used in horizontal and vertical floors. They serve to uniformly distance the rod of the reinforcement from the walls of the timbering to the distance indicated in the construction norms. In turn, it will ensure a more uniform filling and no defects in the finished floor.
A separate category of clamps is designed to fix horizontal and vertical reinforcement elements to a single grid, where each element is precisely centered in the future volume of overlap. Clamps do not slip, so do not require additional control during the filling process.
Distance pieces for glassfiber reinforcement Armastek is made of strong and flexible polyethylene, which guarantees reliable fastening of the reinforcement in the concrete layer and long service by different temperature and humidity conditions.
---
ALWAYS IN TOUCH
Our managers will help to make the right choice and answer your questions
+7 (342) 200-85-99