Flexible ties with sand coating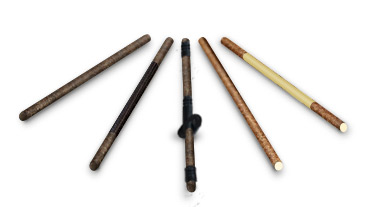 Flexible joint with sand coating from "Armastek" Company is an excellent option for facing and winterization of buildings. Our materials are highly ecological and have many advantages over the competitors:
Low thermal conductivity and corrosion protection;
Convenience and ease of use;
Resistance to weather changes;
Reliability and high quality;
Strength and versatility.
Why do we need ties?
Every year the request for high-quality reinforcement increases, because it is not so easy to find material that is reliable and at a good price. The material will serve you faithfully for a long time because its high strength results in combination of sand blocks. Flexible ties are used when:
There's treatment of brick walls;
There're works with enclosing structures;
You need to connect multiple units to each other.
Reinforcement is not only highly effective, but also resistant to external factors. In addition, the cost is quite low and the material looks really worthwhile. You can buy the necessary quantity of ties directly on our website.
Solution for professionals **
Have you been doing construction work for a long time, but have not found the right material? Ties with sand coatings are in demand because of their strength and convenience. Experienced experts help to know a lot about the basic properties and functions of the reinforcement. Free advice from experts in your business will help you to choose the most profitable option.
Why do they cooperate with us?
"Armastek" Company has proved itself as an excellent producer of building materials. Armastek Company is a reliable and responsible supplier who is a leader in the competition with other companies. Still in doubt?
If you cooperate with us, you will receive:
Professional approach to business and friendly attitude to each client;
High-quality goods and a wide range of products;
Warranty period;
Call and discuss all the details with our specialists. You will receive a free consultation and get pleasant emotions from the work with our company. Make an order right now and enjoy high quality material.
---
Why people choose Armastek
Patented technology

Dense spiraling with angle more than 70 degrees which provides better adhesion with concrete.

More than 10 years on the market
ALWAYS IN TOUCH
Our managers will help to make the right choice and answer your questions
+7 (342) 200-85-99